"We Cover All Aspects of Lawn Repair & Care including Initial Laying of Lawn & Maintenance"
DOCTOR LAWN covers all aspects of lawn care from initial laying of instant turf and sowing new lawns, irrigation installation & maintenance, through to rejuvenating sick, stressed and run down lawns into green, weed free lawn you can be proud of.
DOCTOR LAWN specialises in residential lawncare, including new sections within the greater Hamilton area and will happily travel to your location within a 30km radius of Hamilton City.

DOCTOR LAWN has had over 30 years experience with fertilisers and agri-chemicals in both NZ and overseas. Using this experience, DOCTOR LAWN can, provide tailor-made spray and fertiliser combinations specific to your soil type meeting your individual lawn requirements. A range of organic pH balanced fertilisers are also available.
Specialising in the Recovery of Sick, Stressed & Run Down Lawns

DOCTOR LAWN can perform CPR on your sick lawn to bring it back to life. In many cases it can be rejuvenated with fertiliser and specialist sprays without complete replacment.
Ongoing Lawn Maintenance

DOCTOR LAWN can do regular monthly checks to suit every budget or just a phone call to solve your lawn problem.
New Lawns

DOCTOR LAWN can lay instant roll-out turf for time strapped customers or use more traditional sowing methods.
Weed & Insect Control
Do you need help controlling flat weeds, moss or fungus?
DOCTOR LAWN can banish these unwelcome visitors. Invaders such as grass grub, crickets & black beetle can be dealt to using organic or conventional treatments to give you a green, weed free lawn.
Existing Lawns
Existing lawns can be enhanced and bulked up by undersowing, whereby seed is drilled into the soil, vastly improving germination, coverage and preventing a tasty bird buffet.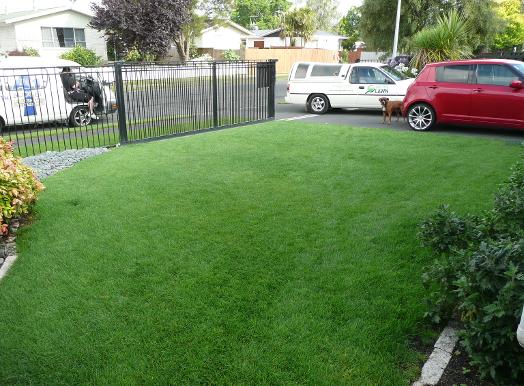 DOCTORLAWN DOES NOT mow lawns
or
spray on
hydroseed
for many reasons.